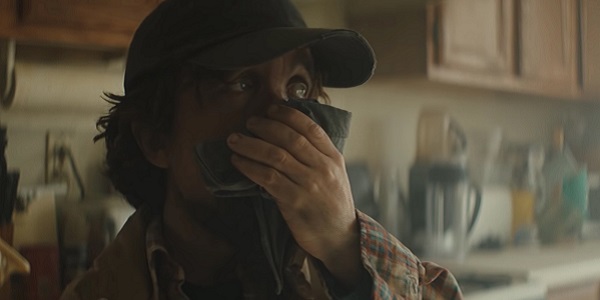 I Think We?re Alone Now is a beautiful slow burn drama with a beautifully eerie atmosphere and striking performances from Dinklage and Fanning, ruined by an unruly mess of a third act.
The post-apocalyptic drama has been a cinematic mainstay for decades, but you?ve probably never seen one quite like I Think We?re Alone Now. There are no flesh-eating monsters a la I Am Legend, no armored truck battles as seen in Mad Max: Fury Road, no gory and gruesome moments of desperation to make you cover your eyes and cringe like you may have done while watching The Road.
Directed and shot by Reed Morano, an Emmy winner for her visually evocative work behind the camera on Hulu?s The Handmaid?s Tale,from a script by Mike Makowsky, I Think We?re Alone Now chronicles what happens when one man?s peaceful post-apocalyptic utopia is interrupted by the arrival of a wild young woman. It?s a surprisingly quiet and intimate take on the genre, though one wishes the film?s absurd ending lived up to its strong, understated start.
Del (Peter Dinklage) was a librarian in a small town of around 1,600 people when they all died out due to a mysterious plague; now he?s the only one left. And weirdly, he seems to like it that way. In the absence of all other people, Del has created an orderly existence for himself. Using a map of the town as a checklist of sorts, he moves from house to house to clean out the refrigerators, put everything in order, and (most strikingly) to bury the dead bodies inside.
He removes photos from frames in the houses and brings them with him back to the library where he has made his camp, storing them in a desk that functions as the last record of the rest of the town. He fishes in the nearby lake for dinner, watches old movies on a series of collected laptops until their batteries die, and generally seems to be thriving in a world without anyone else to bother him.
Then someone shows up to do just that. Her name is Grace (Elle Fanning), and she?s thrilled to have found another survivor; Del, however, would prefer to remain alone. He tries to urge her onward, but Grace wears him down with her requests to stay with him. They begin an uneasy coexistence, with Grace joining Del on his daily cleaning and burying trips, helping him maintain a greenhouse and build solar panels, and scoping out the last of the imperishables in the long-abandoned grocery store.
Her nearly-nonstop chatter often grates on Del?s nerves, but they manage to settle into a companionable rhythm. That is until two new survivors (Paul Giamatti and Charlotte Gainsbourg) show up with news that shatters Del?s existence completely.
The beginning of I Think We?re Alone Now is surprisingly engaging, considering that not much actually happens. But, turns out, you don?t need furious action sequences or a fast-paced plot when you?ve centered your film on Peter Dinklage. Dinklage gives a marvelously understated performance as Del, a man whose loneliness prior to the apocalypse made him so bitter that he prefers a world where everyone else is dead. Such a character could come off as too much of a sourpuss to build a movie around, especially when contrasted with the bubbly Elle Fanning, but Dinklage carries Del?s emotional baggage with a quiet dignity that makes the pain of his past all too palpable.
As for Fanning, she shows that once again, she is one of the most magnetic actresses of her generation; you can understand why Del would reluctantly welcome this aggressively energetic ray of sunshine into his dusky life. Her schizophrenic hodgepodge of a scavenged wardrobe, courtesy of costume designer Mirren Gordon-Crozier, brilliantly highlights what a manic force of nature she is when compared with the much more subdued Del. Once the two meet, it?s hard to tear your eyes away from watching them, even when nothing seems to be happening. But it?s enough to just observe the oddly ordinary way of life that Del has established, and how Grace forces him to open his mind to other possibilities, even if only just a little bit.
Morano, doing double-duty as director and cinematographer, crafts Del?s world in beautiful shades of light and shadow. I Think We?re Alone Now is more character study than plot-driven story, but because of the characters involved, it totally works. It?s when the plot raises its ugly head again towards the end of the film that things go awry. I don?t want to spoil too much about the conclusion of I Think We?re Alone Now, suffice to say that once Giamattiand Gainsbourg show up, things take a turn for the worse ? something I never thought I would say about either of those immensely talented and charismatic actors.
The arrival of these two interlopers in Del?s life abruptly announces a big plot twist that basically burns the world previously and lovingly established by the film to the ground. From here, I Think We?re Alone Now gets increasingly messy and rushed ? a stark contrast with the film?s orderly, elegantly paced beginning, and one that throws the audience for an unpleasant loop. Dinklage and Fanning have such excellent, improbable chemistry in their scenes together; to interrupt the slow yet beautiful evolution of their relationship for the sake of a shock ending is disappointing.
There is much to like about the first two thirds of I Think We?re Alone Now, particularly the film? watch i think we're alone now 2018 and the striking performances of Dinklage and Fanning. It?s a shame that what started as such a lovely slow-burn of a drama had to then devolve into such a mess.
What do you think? Does I Think We? thanostv sound like a fresh take on the post-apocalyptic dramas that have been done so many times before? Share your thoughts in the comments below.